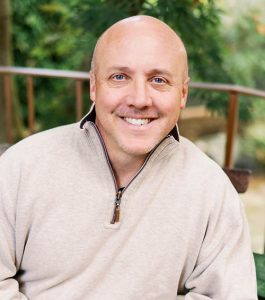 As I sit to write the last blog of 2022, I am overwhelmed with a feeling of pride and more importantly, gratitude. This year has been such a pleasant change from the challenges of 2020-2021 and the pandemic. Sure, we have challenges, but I am just so thankful for a sense of normalcy.
If there is one thing that I learned over the past few years, it is that nothing is guaranteed and that the unpredictability of this world that we live in might be the only guarantee. I would say that we have seen just about everything that we could never imagine, but we made it through and are turning the corner. Divisiveness seems to be cooling a bit, people are starting to show signs of tolerance, and we are starting to find our way back together. I know, it sounds like I am being a bit extreme, but that is how it has felt to me.
We struggled to run our businesses during the pandemic and saw challenges to both logistics and profitability. Thankfully, we made it through and now we are beginning to see signs of a growing economy. Sure, there are rumors of a recession that is looming in the next few years to come, but it sure feels like business opportunities are only going to grow.
For all these things, I am utterly grateful. I know that I have learned a lot about myself over the past few years and I think that I have learned a thing or two about people. I am so thankful for my family, my work team, our clients, and of course, close friends. Regardless of what we may feel that we don't have, there is so much that we do and for that, we all have a reason to be thankful.
As we exit 2022 and look forward to 2023, we all can turn the proverbial page, leave the past behind and embrace the opportunities of the future. The past has taught us lessons that we will carry with us and hopefully we can use that wisdom to make our lives and the world a better place.
I encourage everyone to see the good and focus on our accomplishments and the things for which we are thankful. There is so much good, but it can be dulled by challenges. As they say, the glass is half empty or half full, it is your choice to see it through the lenses you choose.
Happy holidays and we wish you health, happiness, and prosperity in 2023.