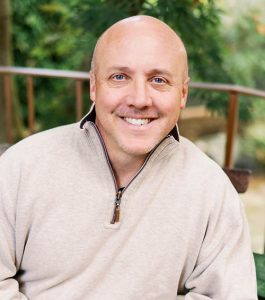 Last week, we had a company leadership retreat and as part of our time spent together, our team volunteered to work at an organic farm in Washington. The farm, called Growing Veterans, was started as a mental health rehabilitation facility for combat veterans returning to the United States following an overseas deployment. Most of the food that is grown is donated to the Bellingham Food Bank and the North Whidbey Help House, with the rest given to volunteers and interns at Growing Veterans.
Growing Veterans was founded by a combat wounded USMC veteran of Iraq and Afghanistan, Christopher Brown, and a former mental health counselor turned farmer, Christina Wolf. Together, they agreed using the farm as the catalyst for human connection and veteran reintegration could have a powerful impact on the health and well-being of not only vets returning home, but the world. They were crazy enough to believe it could happen, and just smart enough to pull it off.
We were all impressed with what they are doing. The comment made by one of the employees, a former marine who fought in Iraq, was that coming back to the states following a deployment can be overwhelming and many times, the veterans become lost. He indicated that he thought that returning to the stresses of normal, day-to-day life would be easy, but it was hard. He had no idea where he fit or belonged but luckily found Growing Veterans and has worked there for more than three years.
I have long felt that veterans generally have integrity, are trustworthy, respect others and have learned the importance of work ethic. It is rare that we are disappointed and as a result, we go out of our way to find and hire veterans to fill our roles in safety. Do the same if you are able. Remember that our freedom and liberties have been earned by veterans who fight and die for us. This is often forgotten but should be remembered and they deserve to be honored and rewarded for their sacrifices. Giving them a job with the opportunity to learn and grow is the least that we all can do.
You can get involved and help fund this revolutionary project by visiting https://growingveterans.org/donations.