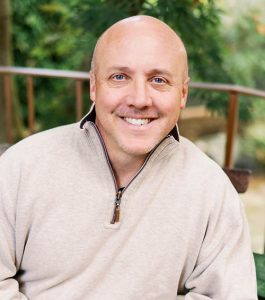 The other day I was reading a two-minute Tuesday post by my good friend, Robert Edinger. The topic was balancing work and personal life and for some reason, the message really resonated with me.
We are all getting older, but for Melinda and me, this is a big year. Our oldest son, Payton, turns 18 and will be heading off to college.
For the last 20 years, we have been grinding out a nest egg and planning for our future. Well, the future is here, and it came quickly. What is amazing is just how fast that time passes us by and how much we miss out on by focusing on the things that we feel are important but are often just distractions from the things that we really want to be doing.
This last weekend I took Payton with a few of my buddies for a fishing trip for winter steelhead. The weather was glorious, but what was best is that I got to spend two days with my son, knowing that as we inch closer to summer, those days are very limited.
I encourage everyone to stop, take a few breaths, reflect on what matters most to you in life and then try to find the time to do the things that matter, the things that you will remember and the things that others will remember. Staying an extra hour or two at work to feel good about how hard to work will not create these kinds of memories.
Sure, we must work and our jobs matter, but so does life. There is a balance or at least the opportunity for balance. The key is that we find it by being efficient in everything that we do and feel good when we take off for some fun with our friends and family. Cheers.