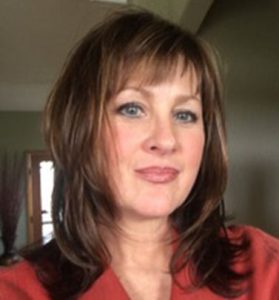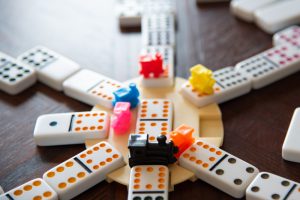 As old man winter approaches its time to gather indoors and make some memories. I am reminded this week just how short life is and to cherish every moment with your friends and family.  You don't know how much time you are given on earth, so live and love like every day like it's the last.
Go pick up the phone, gather your family or friends, share a meal and a lively game of Mexican Train.
Ingredients:
1 1/2 lb. boneless skinless chicken breasts (about 3) Kosher salt
Freshly ground black pepper
4 c. low-sodium chicken broth
1 c. water
1 (14-oz.)  can diced tomatoes
1 (15-oz.) can black beans, rinsed and drained
1 c. frozen corn
Garnish:
1/4 c. freshly chopped cilantro
4 small corn tortilla, cut into strips
1 tbsp. extra-virgin olive oil
Kosher salt
1 c. shredded Monterey Jack
Directions:
Preheat oven to 350°.
Turn your Multicooker to the Sauté setting and heat oil. When the oil is shimmering, add bell peppers and onion.  Cook, stirring occasionally until vegetables are starting to soften, about 5 minutes. Stir in garlic, oregano, cumin, and chili powder. Season chicken generously with salt and pepper then add to Multicooker. Add remaining soup ingredients and close lid. Set Multicooker to Soup setting and set a timer for 7 minutes.
Meanwhile, on a large baking sheet, toss tortilla strips with oil and a pinch of salt. Bake until golden, about 20 minutes.
When cooking is complete and air has been naturally released from Multicooker, carefully remove lid and use tongs to remove chicken breasts onto a plate or cutting board. Using two forks, shred chicken.  Stir chicken and cilantro into soup.  Season with salt and pepper, to taste.
Garnish soup with tortilla strips, avocado, and cheese to serve. Enjoy!
We are excited to share these creative, easy yet healthy recipes as a series leading up to the Holidays! Stay tuned for upcoming recipes and be sure to follow us on social media using #MulticookerMonday #OnTheRoadHealth #OnePotMeals. Happy eating!