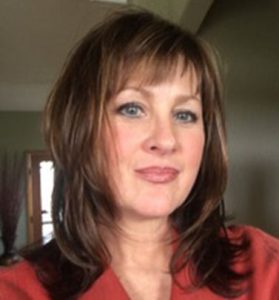 Long, long ago when dinosaurs roamed the earth and Melanie could eat gluten, there was a "guilty pleasure dish" called Mac & Cheese. Because gluten-free noodles are AWEFUL and would never survive pressure cooking, I will live vicariously through all of you during this meal – smile!
Mac & Cheese is not healthy but – at least you can add so many things to bump up the protein and increase the volume with vegetables.
Hope you enjoy this easy peasy, better than a box – Mac and Cheese.
Ingredients:
2 tablespoons unsalted butter
16 ounces dried pasta shells or elbow macaroni
4 cups water
1/2 teaspoon kosher salt
3 1/2 cups shredded cheese, such as Monterey Jack (about 16 ounces)
1/2 cup half-and-half
Directions:
Turn on the multicooker cooker to sauté and add the butter. Once the butter is melted, turn the pressure cooker off. Add the pasta, water, and salt. Seal the pressure cooker. Use the manual setting to set the pressure cooker to cook for 6 minutes under HIGH pressure. It will take about 10 minutes to come up to pressure.
When the cook time is done, immediately do a quick release of the pressure. Turn the pressure cooker off. Open it, add the cheese and half-and-half, and stir until combined. Cover the pressure cooker again and let sit for 3 minutes for the cheese to melt and the sauce to thicken.
Mac & Cheese Add-Ins:
Meat
Pepper bacon (My Fav)
Diced Ham
Shredded Pork
Grilled Chicken
Chopped Bacon
Chopped Hot Dog
Ground Beef or Bison
Shrimp
Lobster/Crab Meat
Fried Chicken
Kielbasa
Vegetables
Tomatoes
Mushrooms (raw and cooked)
Onion (raw and cooked)
Bean Sprouts
Shredded Carrots
Broccoli
Cauliflower
Beans (Pinto, Kidney and Black
Corn
then top with toasted Panko breadcrumbs and shaved parmesan.
We are excited to share these creative, easy yet healthy recipes as a series leading up to the Holidays! Stay tuned for upcoming recipes and be sure to follow us on social media using #OnTheRoadHealth #OnePotMeals. Happy eating!