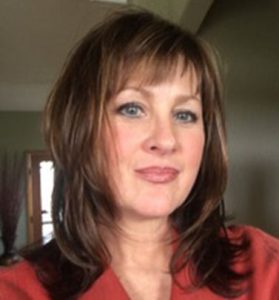 I am a HUGE fan of all fall and winter food. The smell of baked goods in the air or stews and soups that simmer for hours.
Last week we had a 60-degree temperature swing in Colorado and suddenly, we have a nip in the air, fall is just about here and winter around the corner.  It is time to pull out the boots and coats we have not thought about for months along with recipes to fill our soul with warmth and comfort.
I realize that some of the country is experiencing terrible fires and smoke – my thoughts and heart go out to all of you.  My Son is in the line of fire in Oregon, scary times.
With that said I want to start offering some comfort food recipes for you to try and hope they bring happiness and thoughts of cooler weather soon.
Beef Stew
Ingredients:
3 tbsp.  canola oil
3 lb.  beef stew meat, cut into 1 1/2″ pieces
Kosher salt
Freshly ground black pepper
1 large white onion, diced
6 cloves garlic, crushed
2 tbsp.  tomato paste
5 bay leaves
1 1/2 lb.  Yukon Gold potatoes, cut into 1 1/2″ pieces
4 large carrots, cut into 2″ pieces
3 tbsp.  All-purpose flour
1 (10-oz.) bag frozen peas
 Turn Instant Pot to Sauté, then select More. Wait for pot to heat up, then add oil.  Add half the stew meat to pot and season with salt and lots of pepper to taste.  Cook for 3 to   4 minutes on each side or until browned.  Remove meat from pot.  Repeat with remaining meat.
Cook onion and garlic until deeply golden.  Add tomato paste and cook, mixing constantly until darkened in color and starts sticking to pot, about 4 minutes.
Deglaze with 2 cups water.
Place all meat into pot along with bay leaves, potatoes, and carrots.  Stir to combine.
Seal Instant Pot and set to Manual High Pressure for 25 minutes.
Follow the manufacturer's guide for quick release, making sure to wait until cycle is complete before unlocking and removing the lid.
Remove bay leaves, toss away.
In a small bowl, whisk together 1 cup cooking liquid and flour.  Stir mixture back into pot and set Instant Pot to Sauté. Simmer for 3 minutes, until slightly thickened.
Stir peas into pot and simmer for 3 to 5 minutes more until peas are bright green.
Season with salt and pepper as needed – Enjoy!
We are excited to share these creative, easy yet healthy recipes as a series leading up to the Holidays! Stay tuned for upcoming recipes and be sure to follow us on social media using #OnTheRoadHealth #OnePotMeals. Happy eating!