Safety Recipe of the Week: Wild about Blueberries!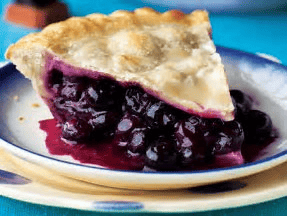 Article provided by: Melanie Taylor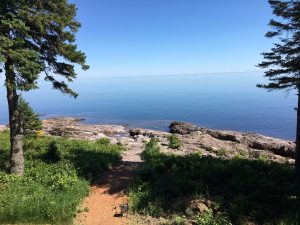 I had the opportunity to spend the 4th of July week in Lake Superior. Our cabin sat about 20' from the shore, the views amazing! We spent the week cruising around, exploring the North Shores local sites. We hiked around the Split Rock light house and indulged in some of the local cuisine; Pasties (meat pie) in Lockport, smoked white fish, trout and salmon from Kendall's smokehouse and homemade blueberry pie at Betty's Pies. The pie reminded me of my Grandmothers – enjoy!
Wild about Blueberries!
Ingredients:
1 cup Sugar
5 tablespoons flour
¼ teaspoon cinnamon
4 cups fresh blueberries
1-1/3 tablespoons butter
Pastry dough for a 2-crust pie
1. Preheat Oven to 400 degrees.
2. Line a 9-inch pie pan with rolled –out pie crust.
3. Combine sugar, flour and cinnamon and mix well.
4. Mix lightly with the blueberries and pour into the pastry lined pan.
5. Dot with the butter and cover with the top crust, pierce with a fork and sprinkle with sugar.
6. Bake for 20 minutes in a 400 degree oven, then turn oven down to 375 degrees and bake an additional 30 to 35 minutes.