Safety Recipe of the Week: Knight Taco Salad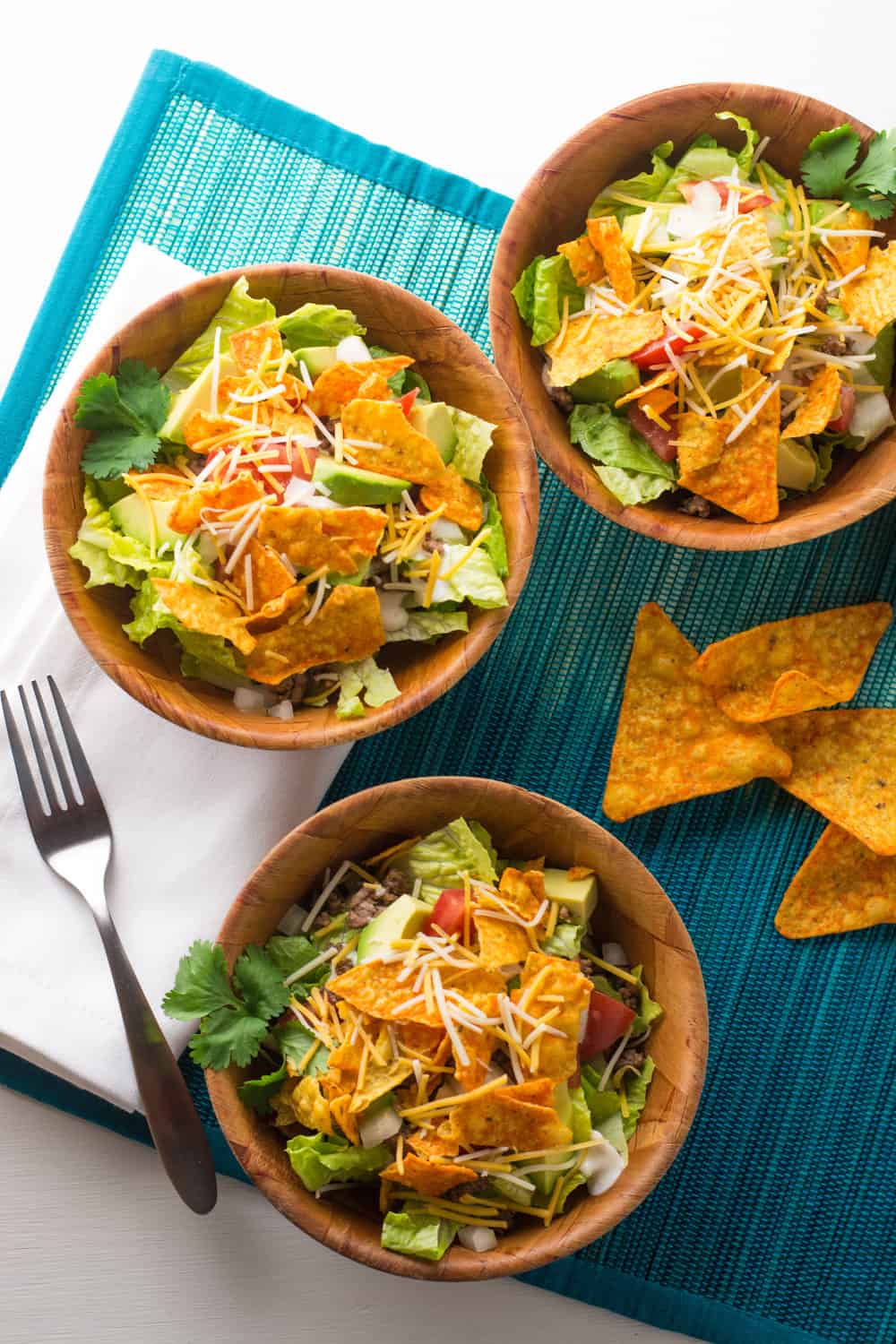 Article provided by: Melanie Taylor & Recipe provided by Brent Knight
Last week we had Taco Soup – this week Brent Knights famous "Taco Salad". He says "It's crazy good and like nothing you've ever had".
So let's go………………..
Salad Ingredients:
Leaf Lettuce
Ground Beef 1 pound
Kidney beans 1 can
Yellow Onion
Cheddar cheese – grated
Avocado – sliced
Crushed Nacho Cheese Doritos
Directions
1. In a skillet add chopped onion cook until translucent and add ground beef, cook on Medium heat until cooked through and brown.
2. Meanwhile wash and dry lettuce, then cut into 1 inch pieces.
3. On individual plates or bowls layer in order –
Lettuce
Meat mixture
Kidney beans
Cheddar cheese
Avocado
Crushed Nacho Cheese Doritos
Top with the "Secret Weapon" – the dressing
Dressing measure and mix the following:
1 tsp Worcestershire sauce
2 tablespoon lemon juice
The juice of one orange
1 teaspoon kosher salt
1/2 cup powdered sugar
1/4 tarragon vinegar
1 cup canola oil
1 clove garlic – minced
1 tablespoon paprika (regular)