Safety Recipe of the Week: Warm Drinks to Warm the Soul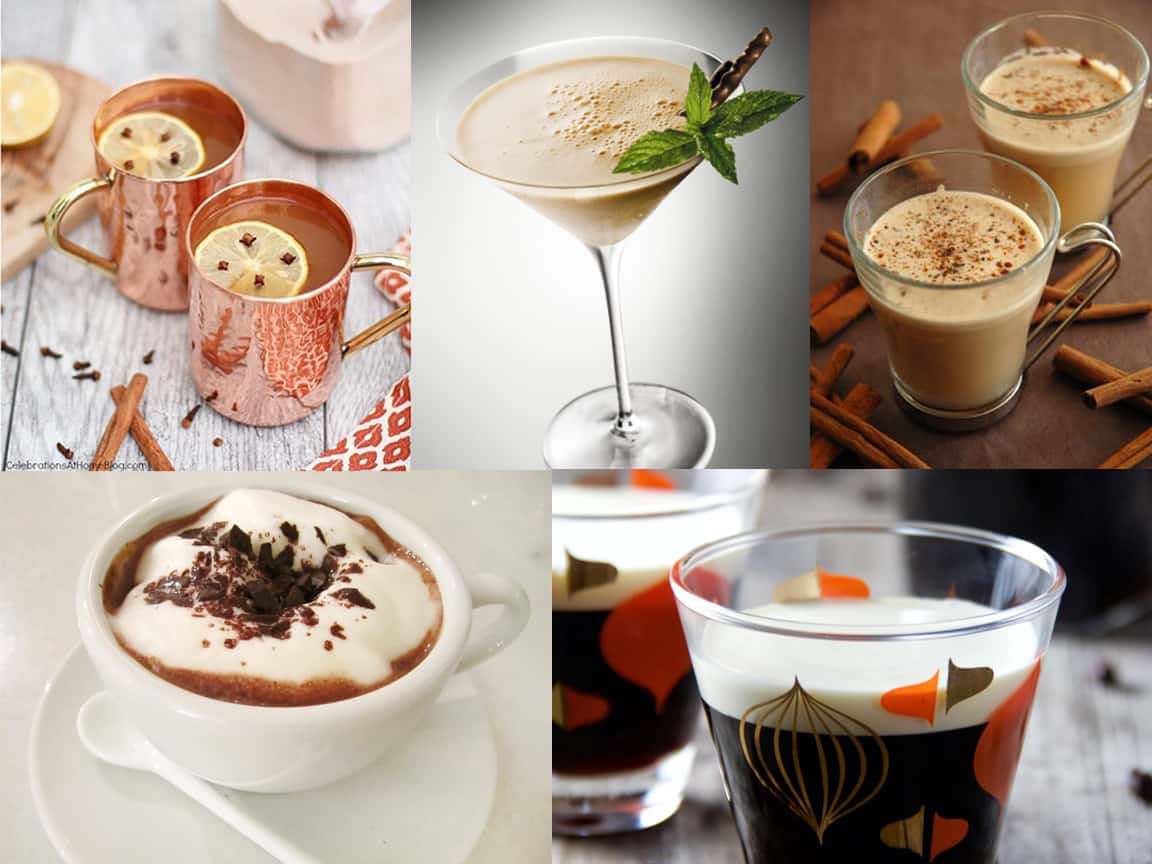 Concoctions to warm the heart and soul this winter, a little something for everyone 5 in all. So build that fire and enjoy one or two of the following!
1) Hot Cocoa – recipe is from the 80's, given to me by Lori link-Withee
Ingredients:
Eight qt. Box of Powdered Milk
1 lb. Nestles quick mix
1 ½ C. Powdered Sugar
6 oz. Powdered Cream
Mix all together – store in an airtight container
Preparation: ½ Cup mix to 1 Cup hot water
2) Friendship Tea – recipe is from the 90's, given to me by an old neighbor in Gresham Oregon
Ingredients:
1 C. Sugar
1 ½ C. Tang
½ C. Unsweetened Instant Tea
4 Scoops Country time lemonade Mix
1 tsp. Allspice
1 tsp. Cinnamon
½ tsp. Cloves
¼ t5sp Nutmeg
Red Hot Candies to taste
Mix all together – store in an airtight container
Preparation: 3-4 rounded teaspoon per Cup of hot water
3) Irish Cream – contributed by Brent Knight
Ingredients:
1 cup vodka
½ cup brandy
3 eggs
1 can sweetened condensed milk
3 tbl. chocolate syrup
1 tbl. Coconut extract
Directions:
Mix together for one minute until thoroughly blended. Add 1-pint heavy cream and blend for 10 additional seconds. Note the expiration date of the heavy cream and eggs. Keep refrigerated.
4) Kahlua – Recipe is from the 80's, given to me by Kara Freeland
Ingredients:
4 Cups Water
3 Cups Sugar
Fifth of good Vodka – I like Tito's
2 ounces Instant Coffee
1 Vanilla Bean
Directions:
Mix water, sugar and coffee crystals. Heat and stir until dissolved. Cool to room temperature. Add vodka. Stir to combine. Pour mixture into two bottles. Cut each vanilla bean in half and drop ½ the bean into each bottle. Cap. After 2-3 weeks strain, remove beans and rebottle. (I use sterile large Mason Jars)
AND FINALLY MY FAVORITE!!
5) Hot Buttered Rum – this is my Mom and Grandma's recipe
Ingredients:
1 pound butter softened
1 pound powdered sugar
1 pound brown sugar
1-quart Vanilla Ice-cream softened
1 tsp nutmeg
1 tsp cinnamon
Combine all ingredients well – place in a container store in your freezer.
Preparation: In a mug add 2 Tablespoons batter, hot water, rum and sprinkle nutmeg on top.