Safety Recipe of the Week: Breakfast Cheeseburger…Yum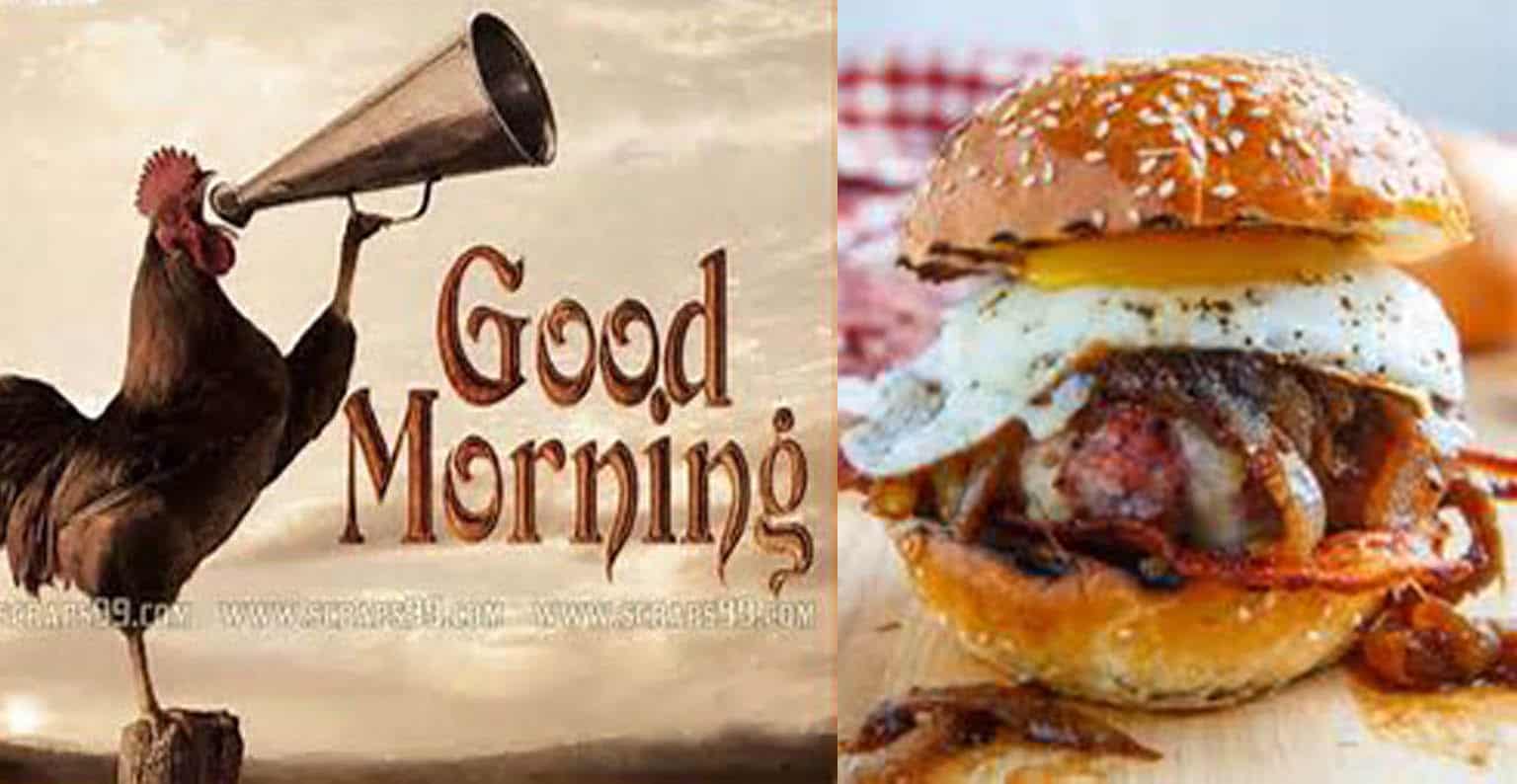 Article provided by: Melanie Taylor
As a fan of burgers the first words I uttered when I read this recipe was "good morning taste buds"!!
Ingredients:  Note – this recipe is supposed to serve two, but it can serve more depending on the size of your meat patties and quantity per burger. I've opted not to enter quantities for the rolls, eggs and cheese slices.
Brioche Rolls
Olive Oil
Eggs
1 small yellow onion
½ ground beef
½ pound ground pork
1 tsp Chili flakes
2 tsp paprika
2 tsp garlic powder
2 tsp onion powder
1 tsp black pepper
½ tsp salt
1 tsp chopped sage
Slices of Cheddar or cheese of your choice – I per patty
2 tablespoons of butter
Preparation:
Slice onion thinly, place 1 tsp butter and 1 tsp olive oil in the pan. Heat the pan on medium high heat until the oil is shimmering. Add the onion slices and stir to coat the onions with the oil. Spread the onions out evenly over the pan and let cook, stirring occasionally. Depending on how strong your stovetop burner is you may need to reduce the heat to medium or medium low to prevent the onions from burning or drying out. After 10 minutes, sprinkle some salt over the onions. One trick to keeping the onions from drying out as they cook is to add a little water to the pan. As soon as the onions start sticking to the pan, let them stick a little and brown, but then stir them before they burn. When the onions are caramelized place in a bowl and set aside.
Combine beef and pork, the spices, salt and pepper. Form 2.5" balls and lf flatten them out. Sear the patties on medium heat with some olive oil to the doneness of your liking.  Once flipped and brown on each side place a slice of cheese on each patty, remove the heat when the cheese has melted. Place in a warm oven.
Fry your eggs in the same pan.
While the eggs are frying, spread the buns with a little butter and broil or grill in a pan.
Top the Brioche bun with two patties, fried egg and caramelized onions.