Safety Recipe of the Week: Bean Bake and Corny Cornbread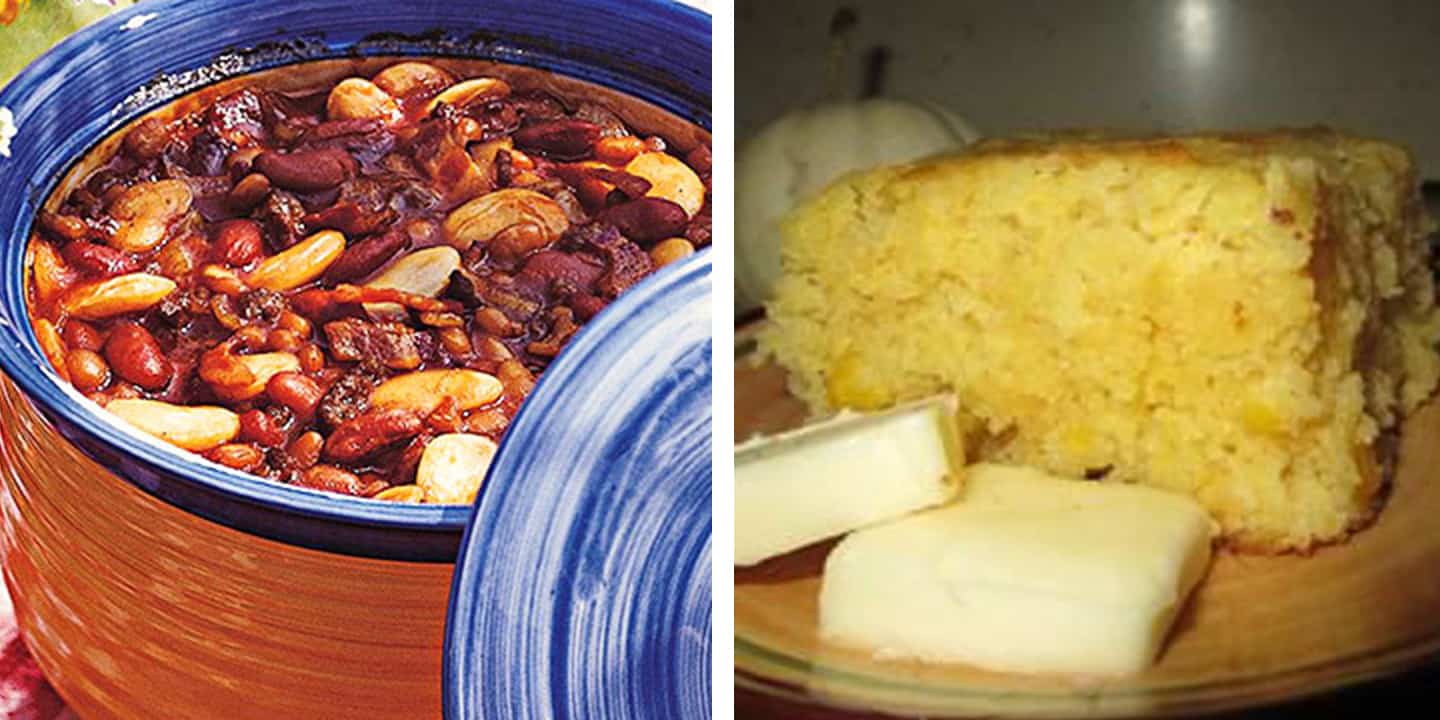 Article provided by: Melanie Taylor
I had never eaten this bean bake until a potluck a couple of 4th of July's ago. I even had seconds and later kept thinking, I need to get that recipe – it's a total "do over" as we say. I finally inquired, this is the Lunning family recipe for Calico Bean Casserole. It seems to be a versatile recipe with slight variations i.e. changing the beans, adding BBQ sauce or liquid smoke, but I like this one the best. It can be eaten as main dish or as a side dish, whichever you decide, you'll be sure love it! I've added the Corny Cornbread recipe too – it's quick and easy with the prepackaged ingredients. Enjoy!!
Bean Bake
Ingredients
1 (15 ounce) can kidney beans, undrained
1 (16 ounce) can baked beans with pork
1 (15 ounce) can butter beans, undrained
1/2 cup ketchup
2 teaspoons white vinegar
1 tablespoon dry mustard
3/4 cup packed brown sugar
1 pound lean ground bison or beef
6 slices of bacon, chopped
1/2 cup chopped onion
salt to taste
ground black pepper to taste
Instructions:
Preheat oven to 350 degrees F (175 degrees C).
In a large skillet over medium heat, fry the ground bison or beef, bacon and onion together until ground meat is no longer pink. Drain fat.
In a large mixing bowl, combine the kidney beans, baked beans with pork and butter beans. Stir in the ketchup, white vinegar, dry mustard, brown sugar and cook beef mixture. Mix thoroughly, adding salt and pepper to taste.
Pour the bean and meat mixture into a 9×13 inch baking dish or casserole. Bake in preheated oven for 30 to 40 minutes.
Corny Cornbread
1 box Jiffy or Flako corn bread mix
3 eggs
1 stick butter
1 (8 oz.) container sour cream
1 can regular size cream corn
Combine all ingredients except the stick of butter, melt butter in the bottom of a 9 x 13 inch pan or cast iron skillet. Cook at 350 degrees until cornbread is done, about 45 to 55 minutes depending on your elevation and oven. Let cool about 10 to 15 minutes.
NOTE: Do not add water or any other type of liquid to this recipe.