Safety Recipe of the Week: Aunt Molly's HALUPSIS (Cabbage Rolls)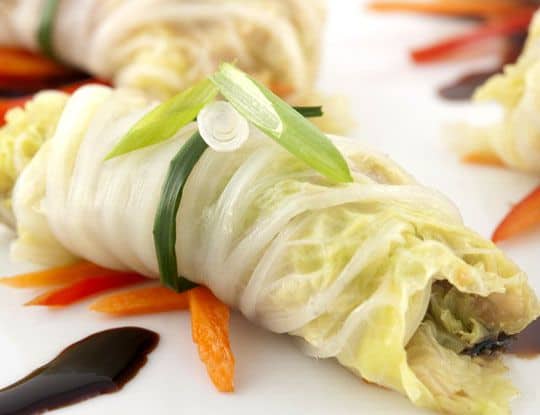 Article provided by: Melanie Taylor

This week's recipe is complements of Brent Knight, President of ISS and given to him by his Great Aunt. Great Aunt Molly, pictured below is 111 years old and currently is the oldest living person in Washington State. It's said that this recipe was brought to the US by the family from Prussia. Enjoy!
HALUPSIS
1-1/2 cup rice, soaked if Calrose (Japanese)
2 strips bacon, finely chopped
1 medium sized cabbage
¼ lb hamburger
½ medium onion
Dash salt and pepper
2 cloves garlic, chopped
Cook cabbage on low heat until leaves are loose. Mix hamburger and other ingredients together. Put in soaked rice (I use Japanese [Calrose] rice) and mix well. After cabbage is limber (cut off spine for more flexibility) fill with mixture and roll up, placing edges on bottom. Mix salt, water and vinegar (may also add sauerkraut juice for more "zip") and pour over cabbage rolls. Place in water mixture and cook, covered, on medium heat for about 1-1/2 hours. Taste before taking out of water to be sure rolls are tender and fully cooked.