Safety Recipe of the Week: Customizable Taco Soup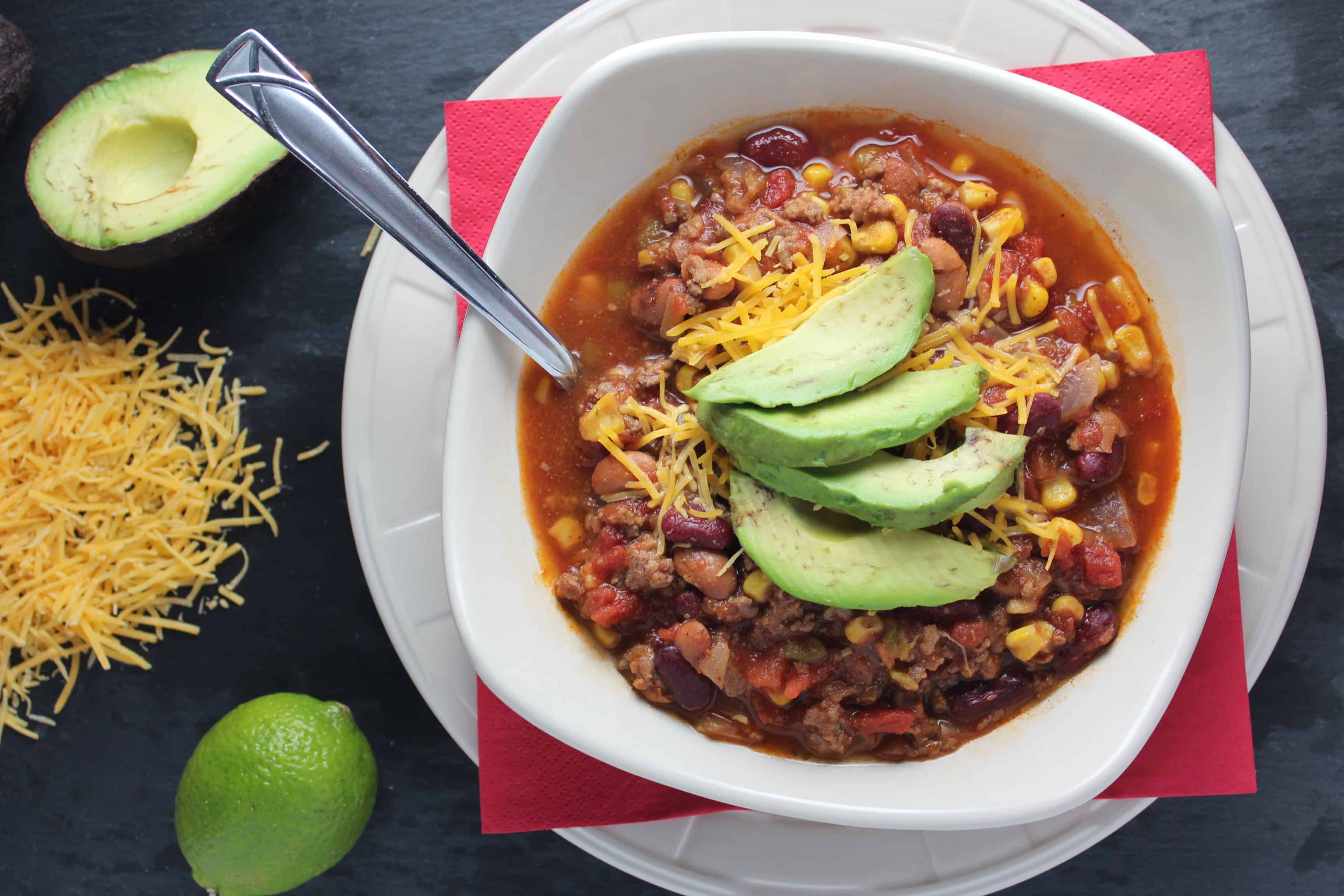 Article provided by: Melanie Taylor
Holy Guacamole – did you know there's a Wikipedia site for "Taco Soup"… weird! I love making Taco Soup, it's not rocket science, it's quick, no fail and totally customizable. By customizable I mean – you can add veggies, different varieties of beans or meat and make it as spicy as you like. You decide that works for your palate. It's great for weeknight meals or for a party. I've set up a Taco Soup bar instead of a taco bar. Here is the basic recipe I follow, hope you enjoy!
Taco Soup
Ingredients
1 pound of beef or bison
1 medium yellow onion – chopped
3 C water
2 each 16oz can of stewed tomatoes – I put the tomatoes in a blender and break them up a bit – you can decide how chunky you like them.
2 each 16oz cans of Kidney Beans
2 each 8oz can of tomato sauce
1 envelope of Taco seasoning
Sour cream
Cheddar Cheese
Fritos
Avocado
Directions
1. In large skillet or Dutch oven and on medium heat add meat and onion, cook until browned.
2. Drain fat, if any.
3. To the meat mixture combine water, stewed tomatoes, undrained beans, tomato sauce and taco seasoning.
4. Simmer uncovered for 15 minutes or until the soup is piping hot. You can then transfer the soup to a crock pot on warm, if you are serving later or for a taco soup bar.
I serve the soup with the following toppings – again get creative and use what you like.
Cheddar cheese
Sour cream
Fritos
Diced Avocado