Safety Recipe of the Week: Porcupine Meat Balls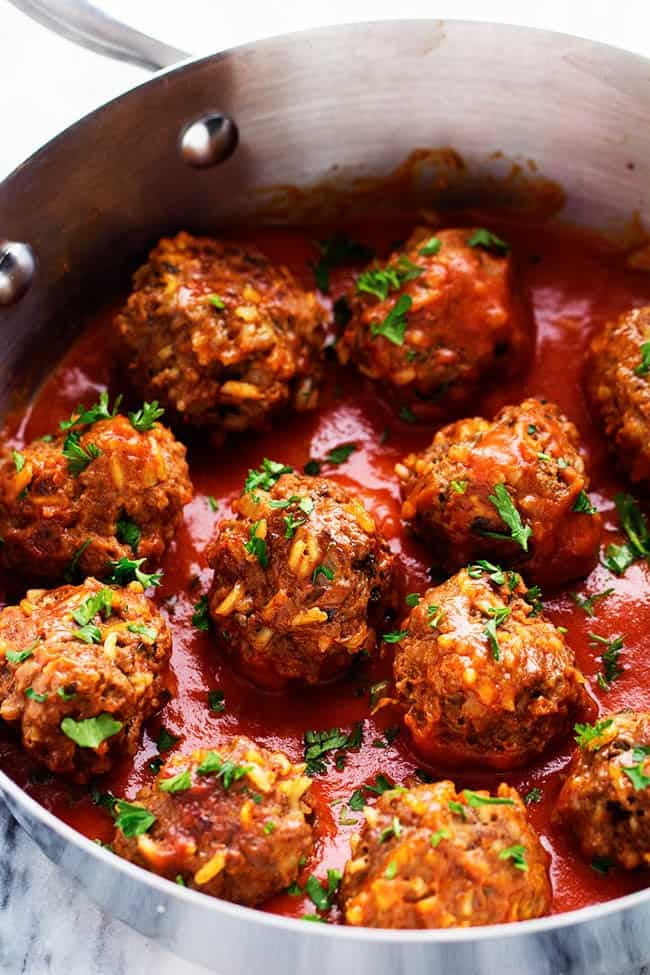 Article provided by: Melanie Taylor
This recipe brings back great memories, it was one of the American food staples in our house hold; a house hold run by my Ukrainian Grandma – Pauline. This recipe for "Porcupine Meat Balls" was hers and I wrote it out as she made it, she didn't have recipes for most of the things she prepared for my family. All our food including deserts were made by scratch. Some of the food I grew up eating included Borscht, Pierogi and Ukrainian Poppy Seed cake (which is made with 3 sticks of butter) to die for! The picture of Pauline was taken in 1945 with my Grandpa – John.
Ingredients:
1 Pound Ground Beef
1/2 cup uncooked long grain rice
1 slightly beaten egg
1/4 cup onion, finely chopped
1/2 teaspoon Pepper
1 teaspoon salt
¼ cup cracker crumbs
1 1/2 cup milk – divided
2 tablespoons canola oil
1 can condensed tomato soup
1 tablespoon parsley, chopped (for garnish – which she grew in our garden)
Directions:
Preheat oven to 350
Combine ground beef, rice, egg, onion, pepper, salt, ½ c milk and cracker crumbs. Form into small balls approximately 1 ½ – 2".
Heat the canola oil in a Dutch oven on medium, add the meat balls. Brown the meat balls turning occasionally.
You can use the Dutch oven or frying pan you used to brown them in and not transfer then to an oven proof baking dish if you wish.
Combine 1 can of tomato soup and 1 cup milk in bowl and pour the liquid evenly over the meat balls. Bake uncovered in the oven for 1hour.