Safety Recipe of the Week: Italian Wedding Soup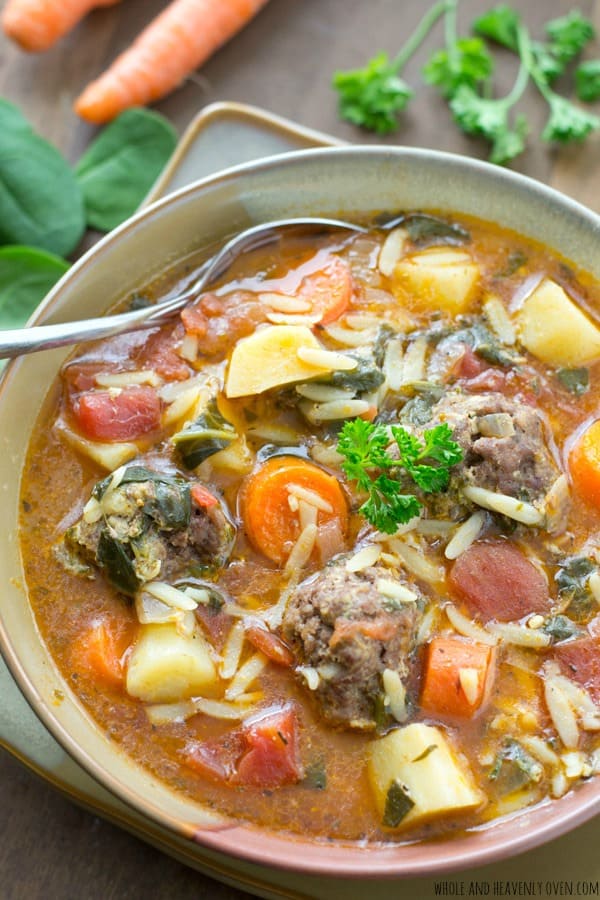 I spent a weekend with some friends in Palisades Colorado tasting wines from our Grand Valley region –we had a great time! The trip over the Rockies was a reminder that fall is on the way, the crisp morning air and mountainsides dotted with orange and gold Aspens.
My friend Rebecca Martin captured the beauty along the way – which made me think of a previous trip we took to Ouray, Colorado where she made the most amazing Italian Wedding Soup. Fall is around the corner and so is soup season. Enjoy!
Italian Wedding Soup
MEATBALLS:
2 lbs ground beef (I use bison)
1/2 cup fresh spinach, minced
1/2 cup fresh parsley, minced
4 cloves garlic, minced
1 large egg
1/2 cup breadcrumbs
1-1/2 teaspoons salt
1/2 teaspoon pepper
If you have
SOUP:
3 cups sliced carrots
3 cups peeled and diced parsnips
1 large onion, finely diced
4 cloves garlic, minced
2 tablespoons olive oil
1 can (28 oz) Italian-style diced tomatoes
6 cups chicken broth (low sodium)
1 cup uncooked orzo pasta
2 cups coarsely chopped fresh spinach
2 tablespoons minced fresh parsley
Salt and pepper to taste
Instructions
1. Preheat oven to 350F. Lightly grease a baking sheet. Set aside.
2. In a large bowl, combine all meatball ingredients until evenly incorporated. Roll meatball dough into 1-in
balls and place on prepared baking sheet. Bake meatballs at 350F 20-25 minutes or until they register
165F. Set aside.
3. In a large pot over medium-high heat, sauté carrots, parsnips, onion, and garlic in olive
oil until vegetables are fragrant and slightly browned, about 6-7 minutes. Stir in diced tomatoes, and
chicken broth.
4. Bring soup to a boil over medium-high heat, then stir in orzo pasta, spinach, parsley, and cooked
meatballs. Reduce heat to low and simmer until pasta is cooked and vegetables are tender.
5. Season soup with salt and pepper and let stand, covered for 30 minutes in order for the flavors to meld.
Serve warm.