Safety Recipe of the Week: Irish Stew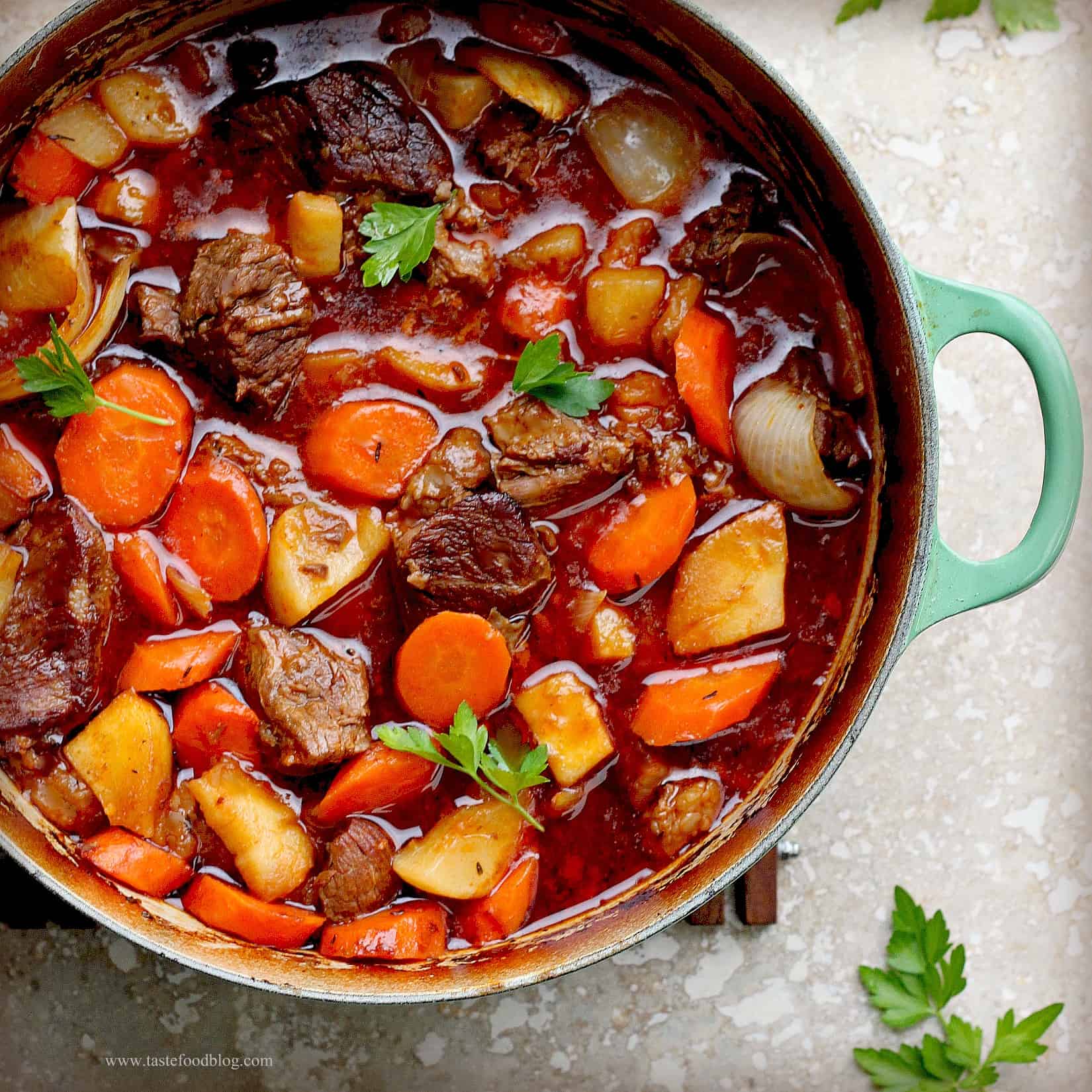 Every Irish household has their own version of this famous dish-so here's mine. It's fantastic on a cold, blustery day-served with a pint of the black stuff, of course – along with a toast to my Irish Grandfather John Keefe!
Ingredients:
1 ½ pounds cubed beef or bison
½ cup Flour
1 tablespoon each canola oil and butter
1 medium Onion chopped finely (I grate mine with a cheese grater because I hate raw onions and they make name cry harder than a baby)
2 cloves Garlic – crushed or finely minced
1ea 16 oz. can of stewed tomatoes
2 carrots – sliced or diced
2 celery stalks – sliced or diced
2 Large Potatoes cubed
4 cups water
1 -2 tablespoons beef base
1 bay leaf
½ teaspoon dried thyme
½ cup good red wine
Salt & pepper to taste
Directions:
1. Dredge beef or bison in the flour, pepper and salt mixture – set aside.
2. Over Medium heat add oil and butter to your Dutch oven, when the butter is melted and the oil dancing add the meat and brown it on all sides.
3. Add onions and cook until they are translucent then add garlic – cook for another 30 seconds.
4. Add the balance of the ingredients and simmer for 1 hour, stirring occasionally.