Safety Recipe of the Week: Grandma's Pancakes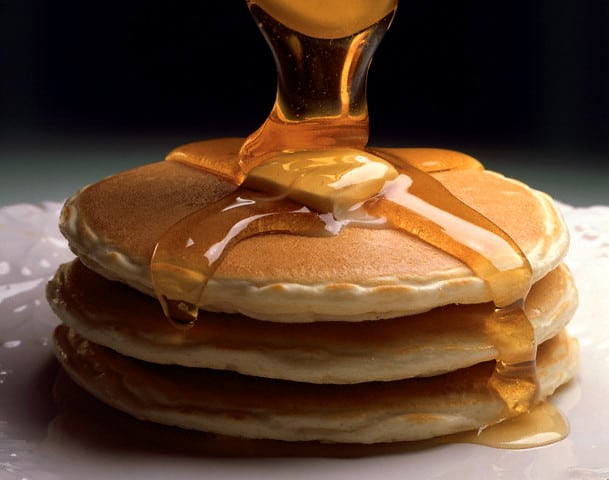 "Hot off the griddle" is the call to Sunday breakfast with the family. Often times when we came home from church, my Grandma would set up a frying pan on a TV tray next to her seat at the table (we sat at the same seat for every meal – ha!) and the entire family would sit around the big table and feast on hot pancakes.
It's interesting that archaeological evidence suggests that pancakes were probably the earliest and most widespread cereal food eaten in prehistoric societies and it's amazing to me that every culture has its own style of pancake – sweet, savory, thick, thin, simple or complex. Hot cakes, flapjacks, griddle cakes, hoe cakes, johny cakes or in good ol' Colorado we just call them pancakes.
This recipe was my Grandma's – simple and tasty, enjoy!
Instructions:
1 Egg Beaten
1 Cup Flour
1 Cup Milk
3 teaspoons Baking powder
1 teaspoon Salt
1 tablespoon Sugar
1 teaspoon vanilla
4 tablespoons canola oil
Mix all the ingredients together – do not over mix. I ladle about a ¼ cup sized portion on a hot griddle, I use Pam on the electric griddle prior to adding the batter. I also use Kerrygold Irish butter and real maple syrup which I simmer on the stove prior to serving.