Safety Recipe of the Week: Devils on horseback Appetizers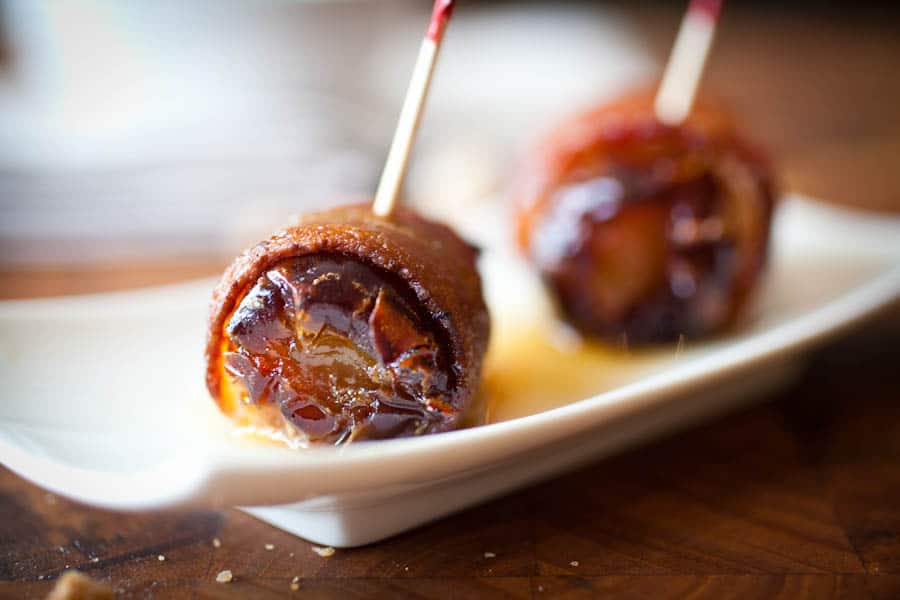 Article provided by: Melanie Taylor
"Devils on horseback" is an awesome appetizer, and if you love the combination of salty, spicy and sweet – these will be sure to please! I serve them at parties or just an anytime treat and pairs great with the Slight of Hand Cellars Levitation Syrah. Today's recipe is super easy but, like any recipe there are many variations. Other recipes stuff the dates with cheese, almonds, mango chutney or smoked oysters.
24 Medjool Dates
1/2 pound Spicy Mexican Chorizo
1 pound Thin sliced bacon
1 handful of Toothpicks (soaked in water for 15 minutes prior to use)
1. Begin to pre-heat the broiler, setting the rack second from the top, broiler set on low.
2. Pit your dates and stuff them well with the chorizo.
3. Cut the bacon in half and wrap the dates with the halved slices of bacon.
4. Secure with toothpicks and place on a baking sheet with sides, covered with non-stick foil.
5. Broil them until the bacon is crisp and the chorizo has cooked all the way through, turning them over once in mid broil so both sides get crisp.
6. Set them on a plate to cool a little before serving they will be very hot inside and out.
ENJOY!
..