BECOME A TRAINING AGENT
Learn how you can get a ROI on your employee training
Washington State officially approved the Certified Safety Specialist Apprenticeship Program (CSSAP) in 2018 to offer Washington State employers a proven method to transfer the skills and knowledge of your professional safety personnel to the next generation of productive employees and future leadership.
According to employer needs, the CSSAP and its advisory committee, comprised of employers and employees, have developed and implemented this unique apprenticeship program to meet the growing need for qualified safety professionals to fill open positions.
Reliable and Loyal Employees
The apprenticeship program is a career path for your workforce that provides stability and loyalty at your organization. It also provides the opportunity for employees to expand their knowledge and skill level. When an apprentice completes their apprenticeship program, they are more inclined to grow with your business because they are already invested in your company.
Your Return on Investment:
According to a study published by the *United States Department of Labor in 2016, employers earn an return on investment or ROI of between $1.30 and $3.00 for every $1.00 invested in apprenticeship training.  Furthermore, many apprenticeship programs improve student's communications, human relations, citizenry and analytical skills, that employers' value in their employees.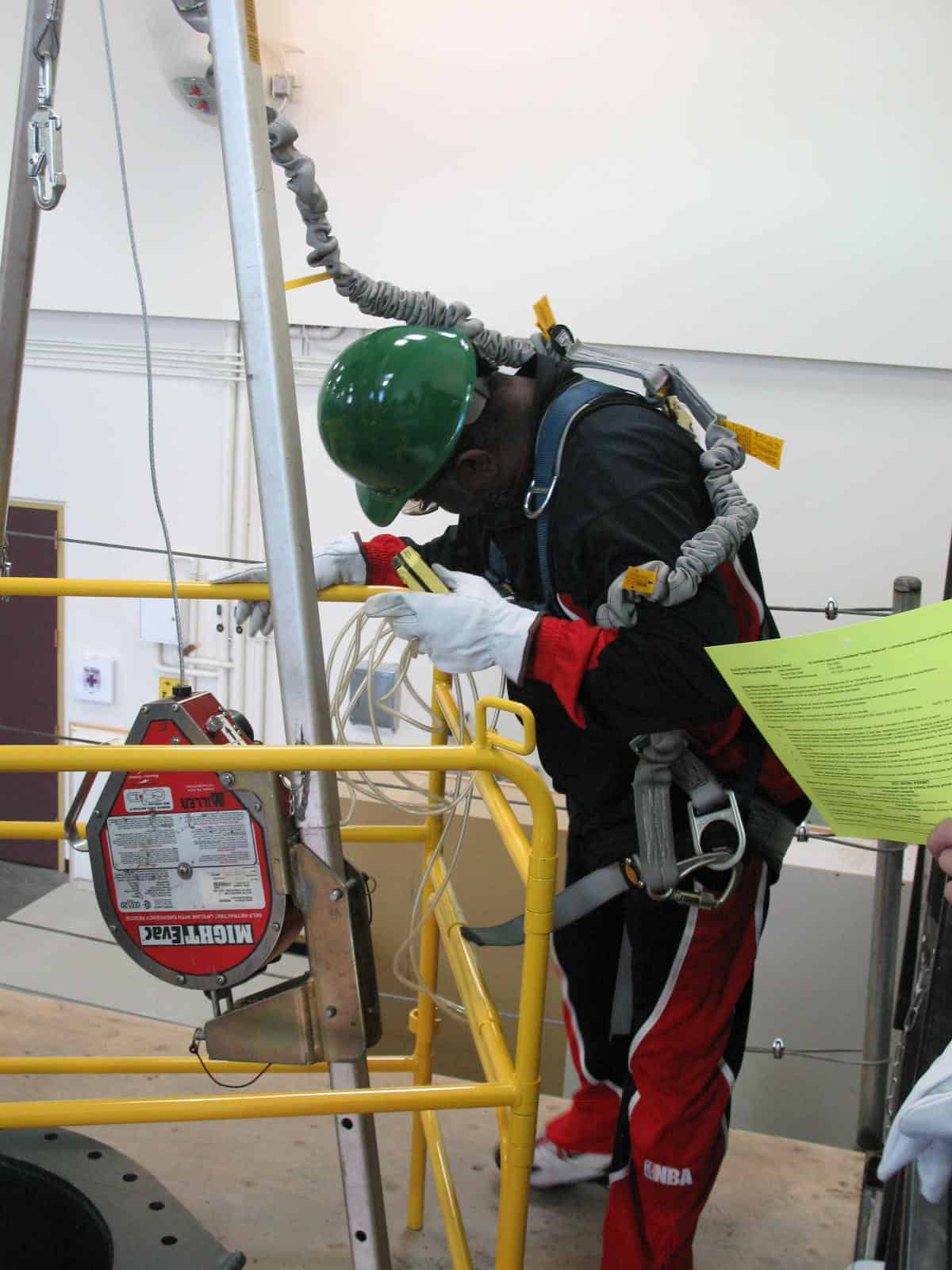 **According to this study, 97% of businesses with apprenticeship programs would recommend apprenticeship to other employers.  They further believe that apprenticeship improves their overall performance and provides a competitive advantage over other firms. Companies most often turned to apprenticeship because they could not find labor that met their minimum standards.
We can measure the benefits to the apprenticeship model, which is often referred to as "earn and learn," using three types of metrics:
Production benefits:
Output during the apprenticeship at a reduced wage;
Higher post-apprenticeship productivity relative to similarly tenured employees;
Reduction in mistakes or errors.
Workforce  benefits:
Reduced turnover;
Pipeline of skilled employees;
Better matching of employee skills and character with employer needs and firm culture;
Lower recruiting costs;
Development of future managers.
Soft Skill benefits: 
Employee engagement and loyalty;
Greater problem-solving  ability and adaptability;
Reduced need for supervision.
Benefits of being an training agent
The Certified Safety Specialist Apprenticeship Program works with you to ensure your workforce is nimble and responsive to the ever-changing business climate.  As a CSSAP training agent or employer in the program, your benefits include:
No hassles – The apprenticeship training coordinator and committee manage the training program;
Easier recruiting – Apprentices are drawn to the many benefits of apprenticeship programs;
Pre-screening – Provides an effective way to screen new employees, both during and after the program;
Probationary period – Make sure the employee fits the employer´s needs;
Increased worker safety – Classroom study, coupled with on-the-job training, helps workers better understand their jobs and their accompanying risks, and helps them avoid job-related injuries, saving employers time and money.
More information can be found on the Benefits of Using Apprentices and the Apprenticeship Program at the Washington State Labor and Industries Apprenticeship website.
GET THE CERTIFIED Safety Specialist APPRENTICESHIP
PROGRAM AT YOUR SITE!
Sign your organization up as a Training Agent
Below you find two forms which you must complete & return.
Please email completed forms to apprenticeship@iss-safe.com or mail to CSS Apprenticeship Program, 8525 – 186th St SW, Edmonds, WA  98026
Identify your mentors
When selecting mentors they should have the following skill sets:
Considered an expert
Interested in sharing knowledge and skills
Eager to help an apprentice grow and learn
Willing to evaluate the apprentice's skill level
Request Apprentice from CSS Apprenticeship Program
Request an apprentice by contacting us at (866) 362-9552 or via e-mail apprenticeship@iss-safe.com
Implement the CSS Apprenticeship Program On-the-Job Training (OJT) System
Upon successful registration we will provide you with the CSS Apprenticeship Program outline for OJT.
Current Training Agents include:
Exxel Pacific

Haskell corporation

lease crutcher lewis

hoffman construction

general mechanical, inc.

coffman excavation
Now the learning can begin!
Apprentices will be required to track their OJT hours and report monthly.