Safety Recipe of the Week: Crazy Good Bloody Mary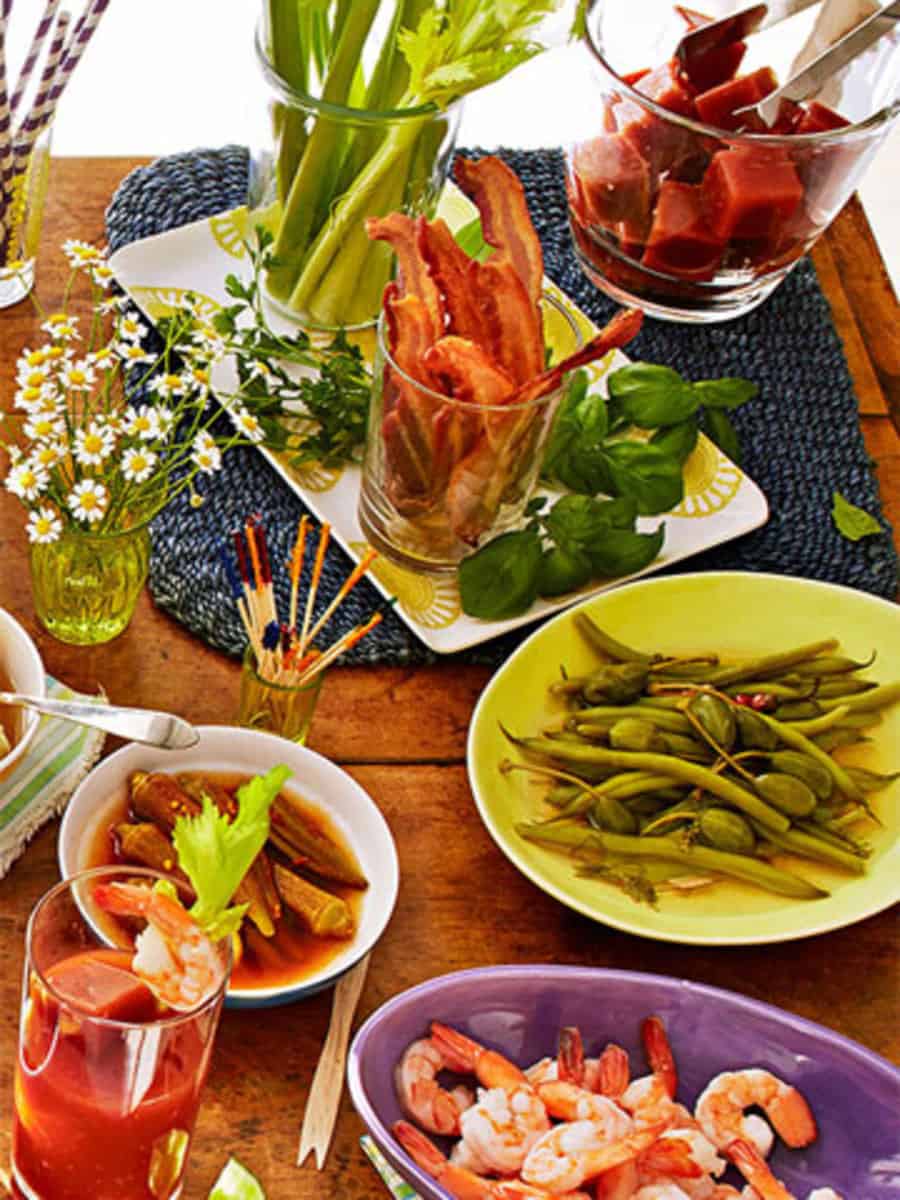 A couple of weeks back I mentioned my Brother in Law's "crazy good" Bloody Mary"; here's how it came to be.  One of my Sister in Law Maggie's family Christmas traditions, is Blood Mary's on Christmas Eve Morning. So while spending a holiday with them in Idaho a few years back, my husband Jeff and his brother Rex had a Bloody Mary competition – seriously! My husband infused his vodka with peppers, came up with a theme and we purchased special glasses just for the contest.
The winner was Rex and here is the recipe that took his brother down. This recipe lives in infamy during that memorable Taylor/Talboy family Christmas. Cheers!
** Gather and mix the following ingredients in a small carafe –
6 oz Sacramento Tomato Juice (Homemade is even better – if you plan ahead)
2 oz Tito's Vodka (or to make it even hotter Stoli Pepper Vodka)
3 Tbsp Herdez Green Chile Salsa Verde
1 Tbsp Worcestershire Sauce
1 tsp Fresh Horseradish
1 Tbsp Franks Hot Sauce
1 Lime Wedge
2 tsp Fresh Cracked Pepper
¼ tsp Celery Salt (a dash)
Run a lime around the rim the glass and rim with Demitri's Rim Salt. Pour your Blood Mary in the glass and garish with a Cucumber Slice, Celery Stalk, Olive's and a Lime Wedge. As with any Bloody Mary your Garnish is your choice, mix it up a little if you wish.
Here is Jeff's losing Bloody Mary called the "Plank Walker" (a whole other story) – it's also really good, but sadly didn't win.
1 46 oz can tomato juice
¼ cup prepared horseradish
3 tablespoons Worcestershire Sauce
2 tablespoons lemon juice (1 lemon)
2 tablespoons lime juice (1 lime)
½ teaspoon Tabasco sauce
½ teaspoon Cholula hot sauce
½ teaspoon kosher salt
½ teaspoon freshly ground pepper
1 teaspoon celery salt