Safety Recipe of the Week: Chocolate Chip Zucchini Bread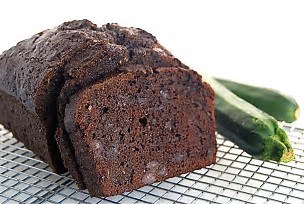 Article provided by: Melanie Taylor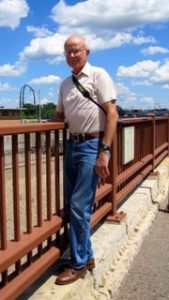 I was searching through Pinterest for new and delicious recipes for the excess zucchini you have growing in the garden or in my case that my friends had growing in their garden, which I now have in my kitchen. Often times we think of soups, casseroles, and fried or regular zucchini bread.
Wait a lightbulb goes off – stop the presses, how about this… "Chocolate Chip Zucchini Bread"!
My husband's Uncle Bill sends us two loaves a year, along with two loaves of Amish Friendship bread for Christmas and Birthdays. We look forward to both but the Chocolate Chip Zucchini Bread is divine and definitely decadent! We eat it warmed with butter for breakfast or warmed slightly with vanilla ice-cream for desert. Uncle Bill is from Montana, is an avid hunter and photographer. I've included a couple if his photos and of course his Chocolate Chip Zucchini Bread recipe which includes this personal notes and techniques that make this recipe so special.
Chocolate Chip Zucchini Bread
Ingredients:
2 cups zucchini, blend in the food processor with water (I pack zucchini in a 2 cup Pyrex measuring container to the top of the measuring cup, probably 2 ½ cups shredded zucchini and then add water to 1 3/4 cup line – then blend)
3 eggs (I prefer jumbo eggs and set them out a couple of hours before combining the ingredients, so they are room temperature)
2 cups sugar
1 cup vegetable oil (I prefer canola oil)
2 each 1-oz squares of unsweetened chocolate
2 teaspoon pure vanilla extract
3 cups sifted flour (un-bleached & un- bromated – now using Wheat Montana product)
½ teaspoon baking powder
1 teaspoon baking soda
1 teaspoon salt
1- 12 oz. package semi-sweet chocolate chips
1 – 3.9 oz. package of instant Jell-O chocolate pudding and pie filling
1 cup chopped nuts (optional)
Instructions:
1. Blend eggs, sugar and oil then melt chocolate squares and add to the mixture.
2. Stir in vanilla and liquid zucchini.
3. Combine sifted flour (I do not sift if the package say's it's already sifted), baking powder, baking soda, salt, the package of the Jell-O along with the nuts (I use walnuts).
4. Mix wet and dry ingredients, then pour into well-greased (with butter) and floured 9" loaf pans. (Then I sprinkle the top with sugar).
5. Bake at 325* for 1 hour or until done in the center and the tooth pick comes out clean. The instant pudding will likely cause the bread to bake for 5 or 10 minutes more. Elevation and stove styles will also modify baking time.