Safety Recipe of the Week: Savory Breakfast Monkey Bread & Mojito-Inspired Fruit Salad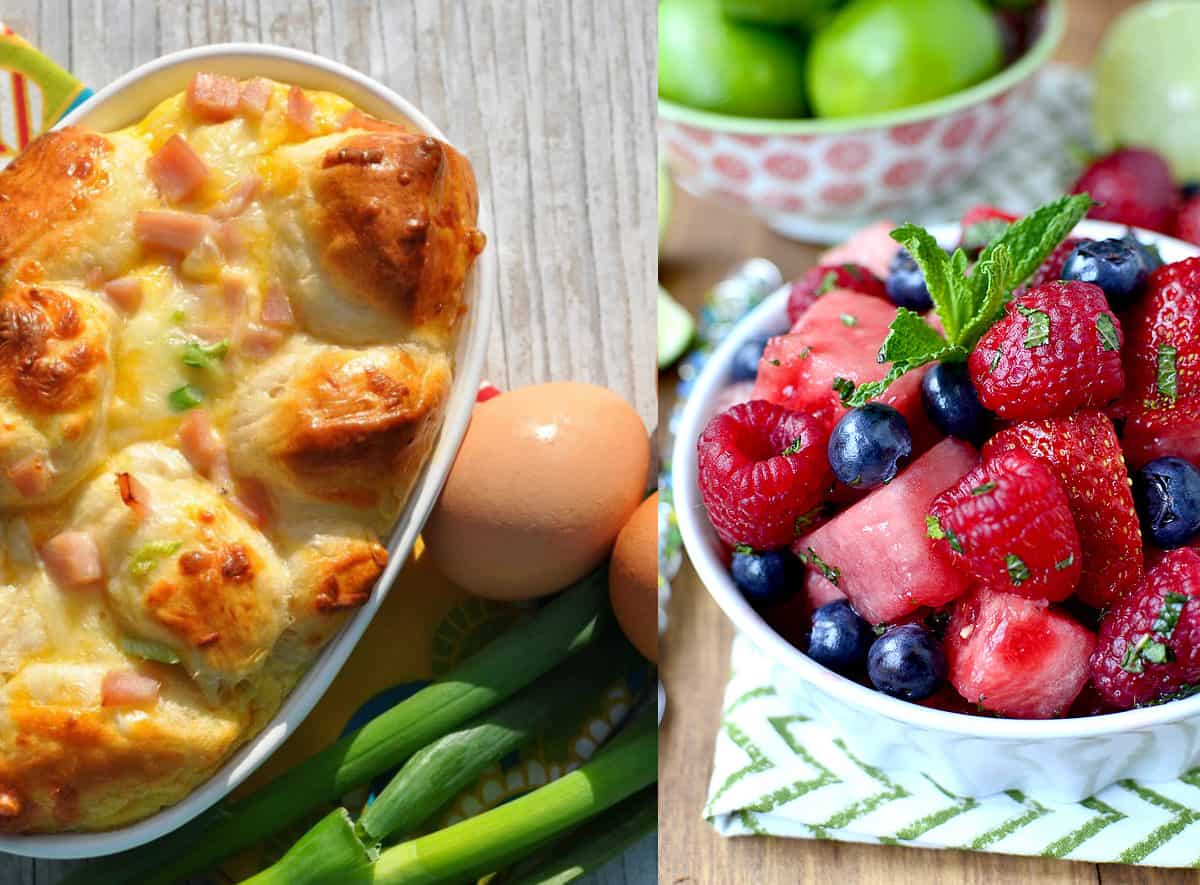 Article provided by: Melanie Taylor
While looking through recipes for an upcoming girl's weekend, I stumbled upon this "Savory Breakfast Monkey Bread" and "Mojito-Inspired Fruit Salad". I am responsible for one of the breakfasts during our yearly pilgrimage to the Winter Park Jazz Festival: https://www.youtube.com/watch?v=qgx9ywjM-qs&list=PLbr9E_ee6vYf-yWPeJHdJmN6tDnAlhGC8&index=10
So the recipes must be easy and yummy, I think these two will accomplish both. Enjoy!
Savory Breakfast Monkey Bread
Ingredients:
6 eggs
1/3 cup milk
2 (10.2-oz.) cans refrigerated biscuit dough
1 ½ cups diced, cooked (you can substitute cooked bacon or sausage, I plan to use bacon)
1 cup shredded Cheddar cheese
¼ cup finely chopped green onions (4 medium) I call this ingredient optional because I don't care for them.
Directions:
1. Heat oven to 350°F. Spray large baking dish with cooking spray. In large bowl, beat eggs and milk with wire whisk until smooth.
2. Separate dough into 10 biscuits; cut each into quarters. Gently stir biscuit pieces into egg mixture to coat evenly. Fold in ham, cheese and onions. Spoon mixture into sprayed dish; arrange biscuit pieces in single layer.
3. Bake at 350°F. for about 23-25 minutes, or until golden brown and eggs are cooked. Serves 8
Mojito-Inspired Fruit Salad
Ingredients:
2 cups chopped watermelon
1 cup strawberries, chopped
1/3 cup raspberries
1/3 cup blueberries
4 tablespoons mint, chopped
4 tablespoons fresh lime juice (about 1 ½ limes)
1 ½ tablespoons powdered sugar
Directions:
1. Add watermelon, strawberries, raspberries, blueberries, and mint in a large bowl.
2. Stir together lime juice and powdered sugar in a small bowl then pour over fruit and berries.
3. Gently toss with a spatula then let sit in the refrigerator for at least 15 minutes before serving to allow the natural juices in the fruit to start coming out. Serves 6