Safety Recipe of the Week: Best Margarita Ever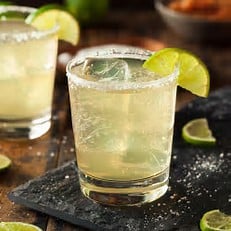 Due to circumstances beyond "my" control we are posting a recipe repeat this week. Reruns drive me crazy, especially when you flip through 900 channels. This rerun will bring a smile to your face though. Yes sir, the yummy Margarita. Great addition to any party, any time of the year!
I am taking the month off to heal but be sure that 2018 will bring more yummy recipes to you, from me. My toast to you – Here's wishing you a happy, prosperous, fun-filled, joyful and fortunate new year ahead – HAPPY NEW YEAR!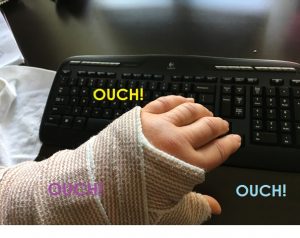 Ingredients:
½ cup lime juice from 2 to 3 medium limes
½ cup lemon juice from 2 to 3 medium lemons
¼ cup superfine sugar
pinch table salt
2 cups crushed ice
1 cup 100 percent agave tequila, preferably Reposado
1 cup Triple Sec
Instructions:
1. Combine lime juice, lemon juice, sugar, and salt in large liquid measuring cup.
2. Divide 1 cup crushed ice between 4 or 6 margarita or double old-fashioned glasses. Strain juice mixture into 1-quart pitcher or cocktail shaker.
3. Add tequila, Triple Sec, and remaining crushed ice; stir or shake until thoroughly combined and chilled, 20 to 60 seconds.
4. Rub the leftover lime rinds around the glass – rim with salt and pour the Margaritas mixture into ice-filled glasses; serve immediately.